we empower your members through culturally relevant translations that remove the communication obstacles in their healthcare treatment
Utilization management / prior authorization notices are especially important to avoid delays in starting or the continuation of necessary treatments. This communication must not only be accurate, but it must be FAST. Otherwise the CDAG (coverage determination, appeals and grievances) process can be a barrier to improving health outcomes.
CQ fluency has helped many MCPs with the technology and processes to translate the entire "notice of action" (NOA) and "notice of appeal resolution" (NAR) including clinical rationale. We ensure you are compliant with translations that are on-demand, complete within three hours, available 24/7/365.


Medi-Cal Compliance
Are you prepared to comply with Medi-Cal's ALL PLAN LETTER 21-011 that emphasizes federal and state legal requirements for processing grievances and appeals?
DHCS has made it clear that immediate translation of the entire "notice of action" and "notice of appeal resolution" NOA/NAR is required by federal and state law and acknowledges that some MCPs do not currently have sufficient technological or contractual processes in place to ensure immediate translation of the clinical rationale.
MCPs that are not currently in compliance with immediate, full translation of the entire NOA/NAR are expected to come into compliance with full translation within six months of the issuance date of this APL. Failure to come into compliance will subject non-compliant MCPs to corrective action and imposition of monetary sanctions.
If you need the translation technology/processes to ensure language compliance, contact CQ fluency to learn more about our turnkey solution that other MCPs have adopted.
MCPs that mail a partially translated NOA/NAR with the clinical rationale written in English must ensure all of the following requirements are met during the six month compliance period:
1. the body of the NOA/NAR (i.e., non-clinical NOA/NAR template language) must be translated into the member's required language;

2. a sentence must be inserted in the NOA/NAR in the member's required language explaining how the member can obtain oral interpretation of the clinical rationale on an expedited basis;
3. the MCP must make every effort to provide the member with an explanation of the clinical rationale regarding the requested service, which includes assisting the member in exercising all grievance rights pursuant to federal and state law;
4. provide a fully translated written notice, including a fully translated clinical rationale, as soon as possible but not later than 30 calendar days from the date the partially translated notice was sent; and,
5. the MCP is prohibited from requesting dismissal of a state hearing in all cases where it failed to provide a fully translated notice because this qualifies as deemed exhaustion of the MCP's internal appeal and the member can immediately request a state hearing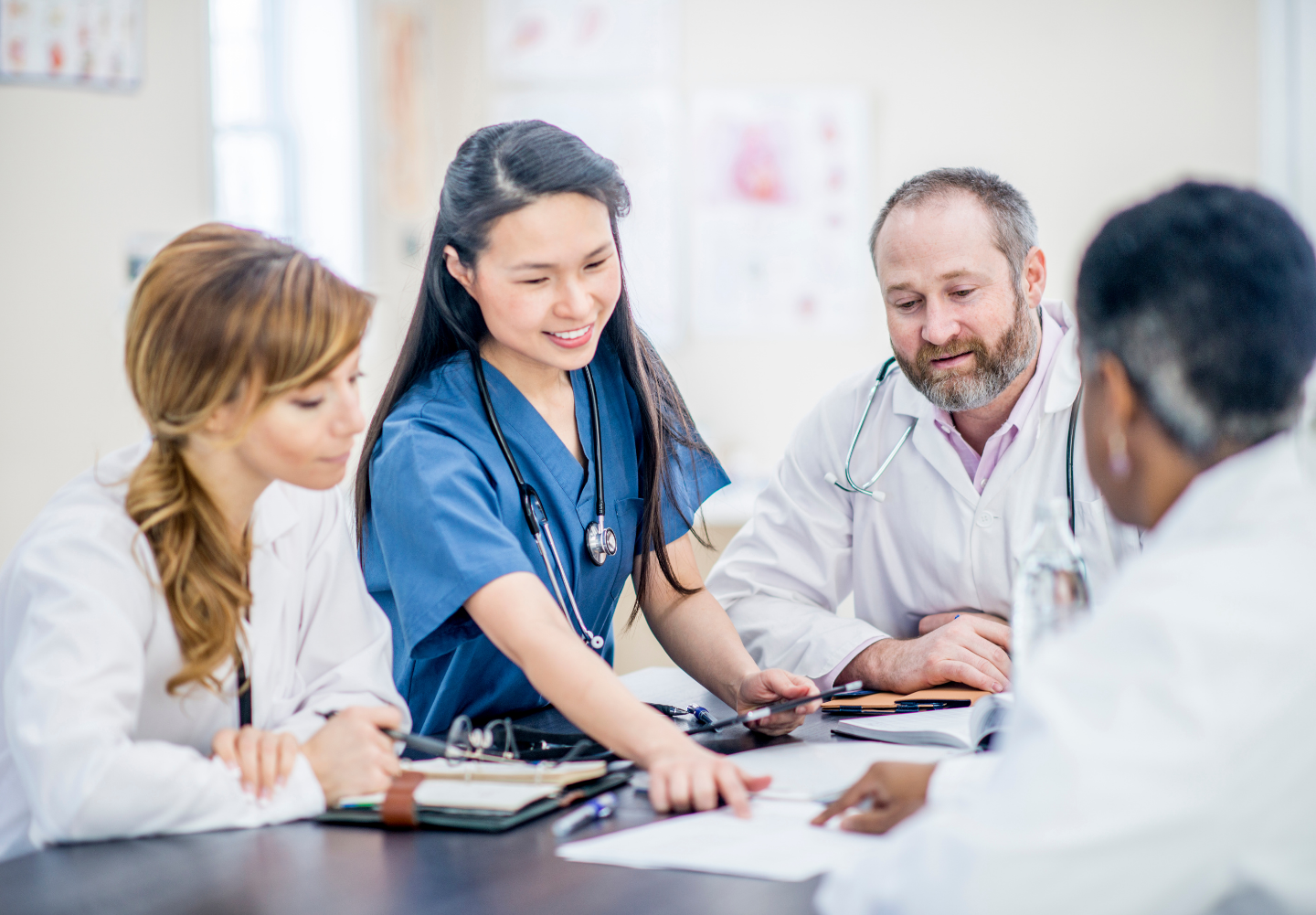 our dynamic and highly adaptable automated workflow make life easier for your teams by:
leveraging automation to prep/move files<
automated quality checks and auto-delivery for documents
overall suite of language technology that reduces risk of human error
reducing turnaround times and costs by 25%
optimizing front-end processing with our proprietary automation workflows and QA checklists
technology framework already in place, to quickly customize your multilingual claims/denials process.
download the case study
Our customized and automated workflows are helping a major healthcare client with evolving CMS regulatory mandates. See our process in action.
culturally accurate health plan translations
contact us for your automated member communication translations